Plugins
Unlimited expansion, Flexible monitoring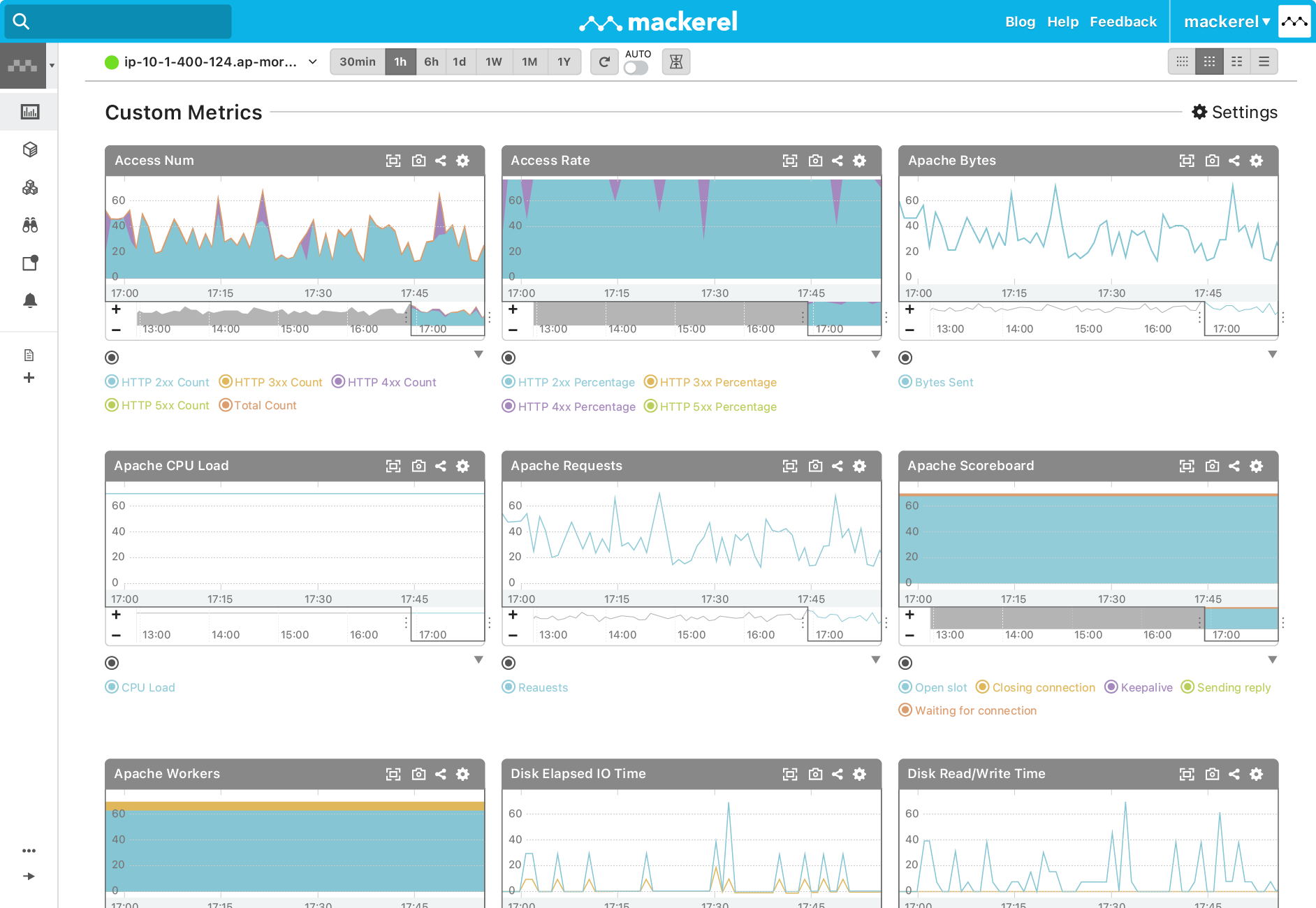 Expand the / your monitoring agent by using one of Mackerel's official plugins or create your own to meet your specific needs. And if you think your plugin might be useful to others as well, you can contribute it to the official plugin pack.
There are three types of plugins: custom metric plugins, check plugins, and metadata plugins. Each of which supports a wide range of monitoring such as host-specific metric posting, metadata registration, and check monitoring expansion.

API
Manage by code
Automate with APIs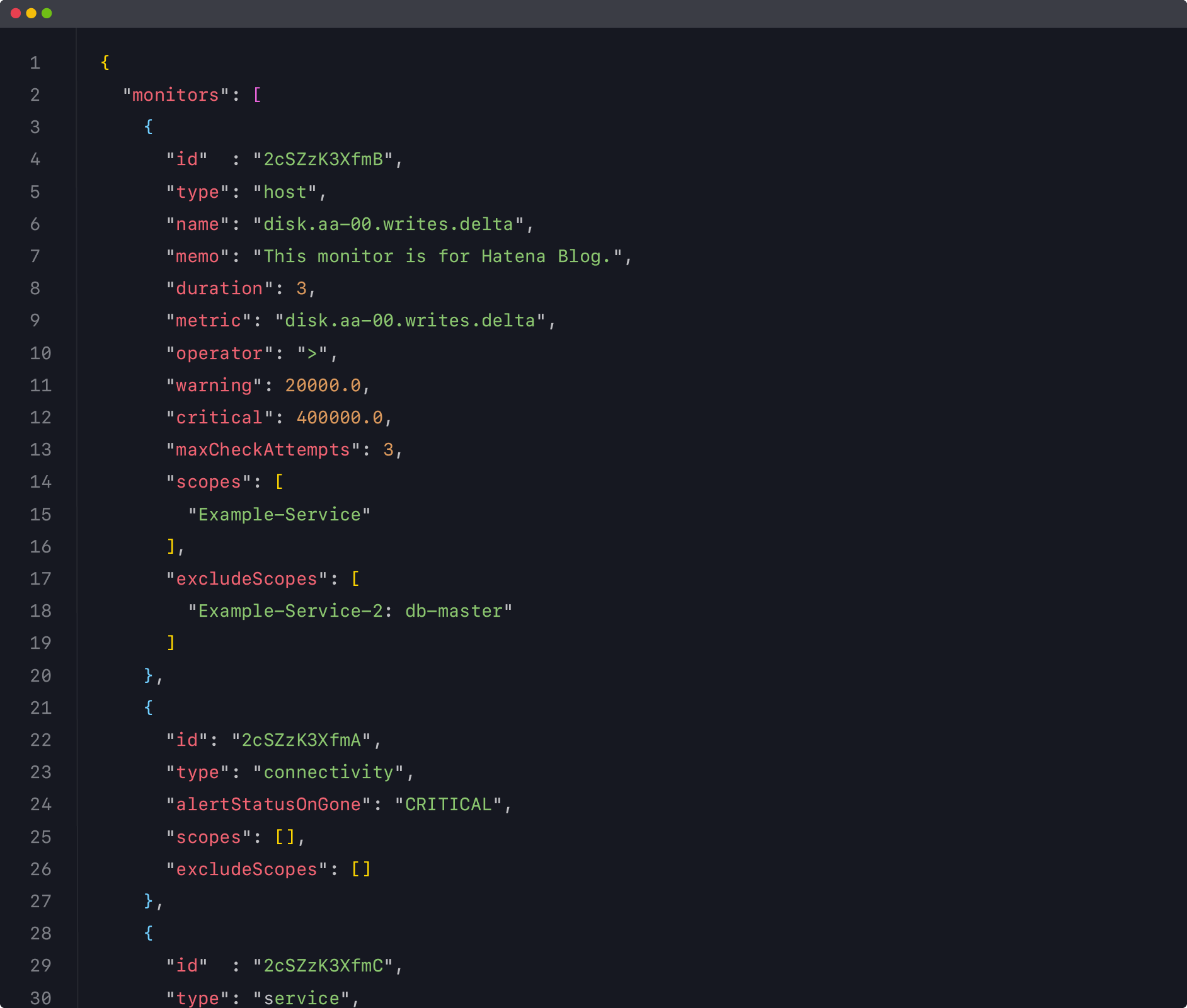 Based on the ideology of Infrastructure as Code, Mackerel is focused on API design to improve operational efficiency by coding and automating operations and settings performed from the GUI, and to be able to flexibly integrate other tools. Mackerel also offers its official command line tool "mkr" which supports server operation.