Services and Roles
Manage groups of servers by the 'role' they perform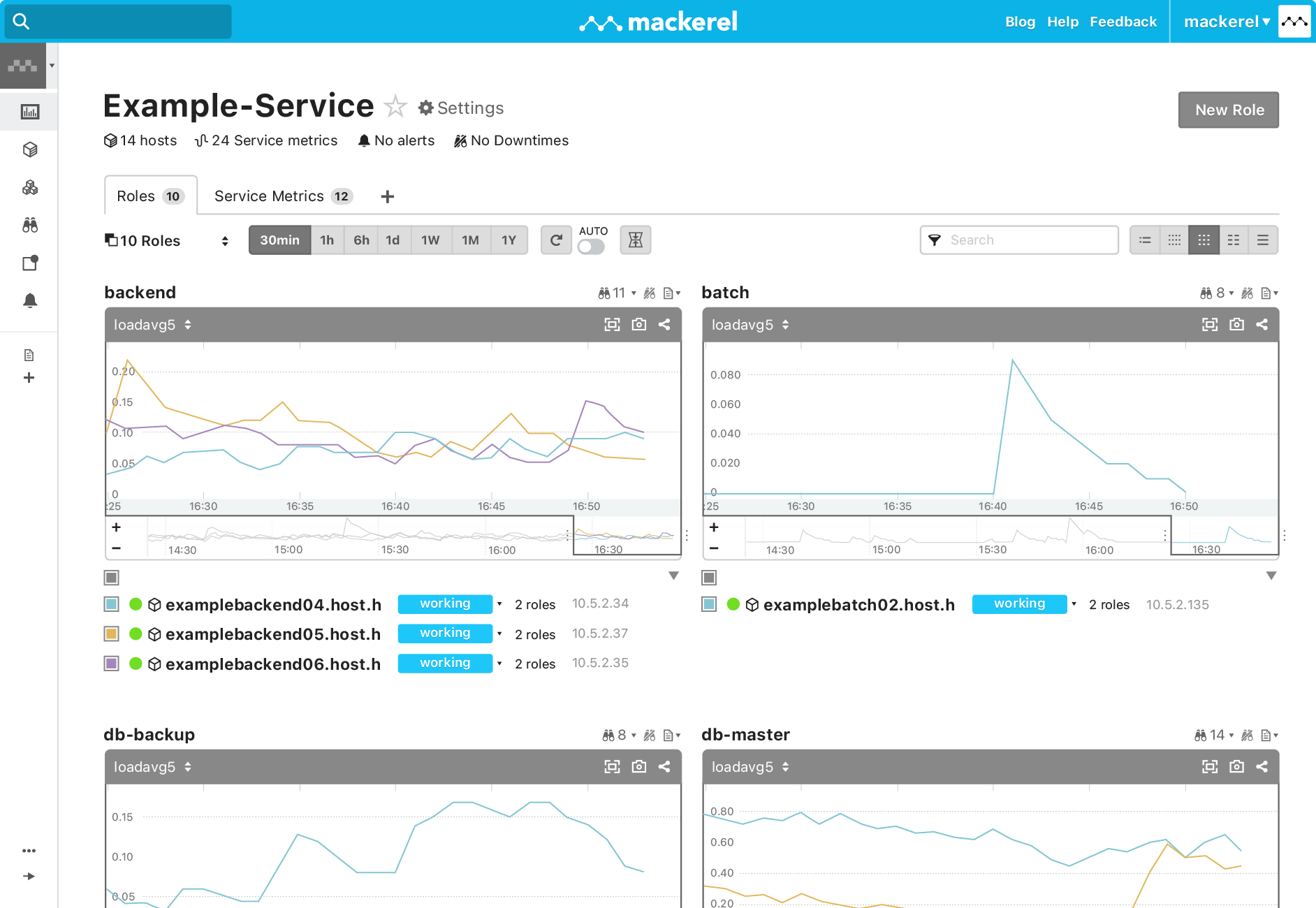 Through years of service operation, Hatena has cultivated an ideal way to classify multiple monitoring targets (hosts) by grouping them into 'services' and 'roles'. Services are grouped by the service that's provided, roles are grouped by the role that's performed such as 'application server' or 'database server'.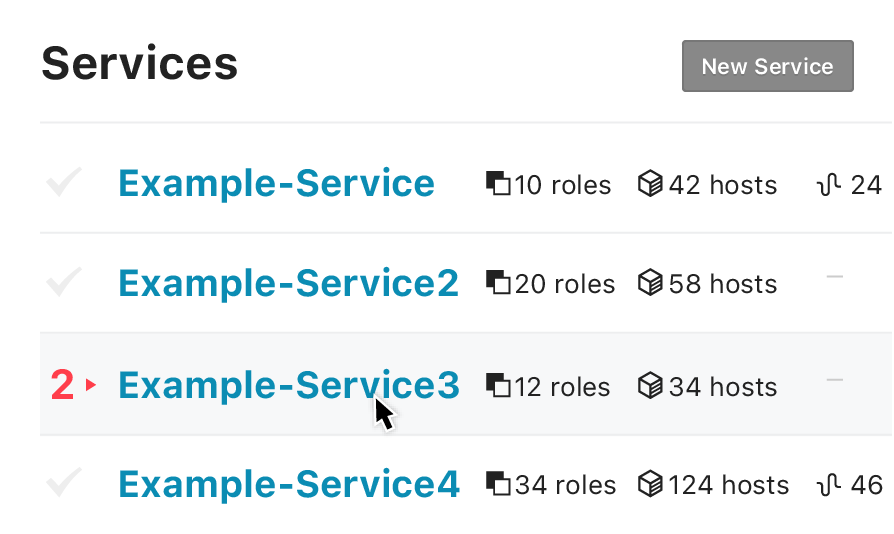 Service Metrics
Visualize the data that you care about most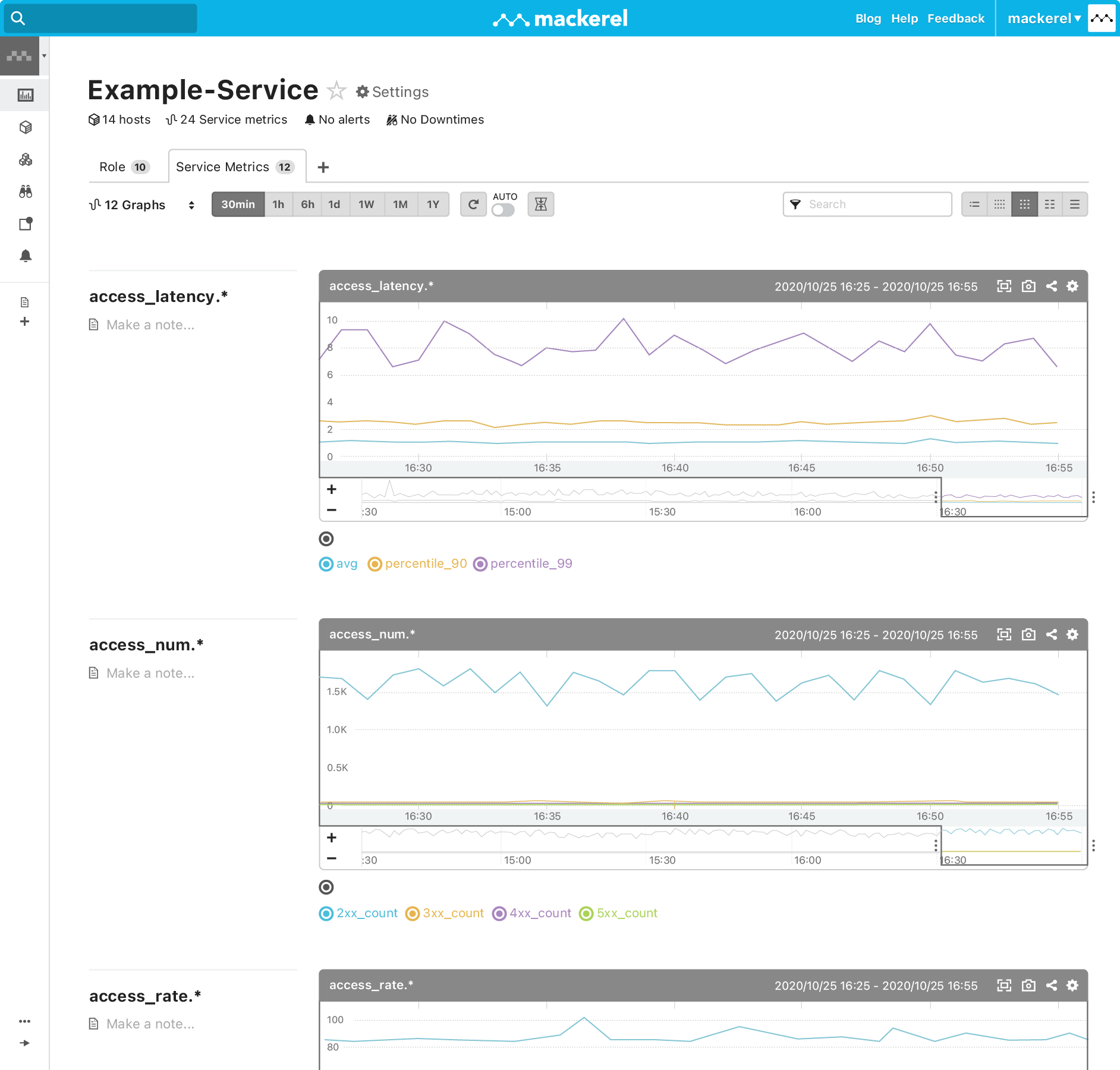 In addition to metrics that are associated with the host (host metrics), any metrics not associated with the host are considered service metrics. Register / manage various indicators based on what your team or task requires, such as a web service's response time, net sales, page views (PV) / unique users (UU), users of a specific segment, etc. Posting service metrics is easy with the RESTful API.